Teresa Temme
HPCP Registered Clinical Psychologist, BABCP Accredited CBT Psychotherapist and Psychodynamic Counsellor.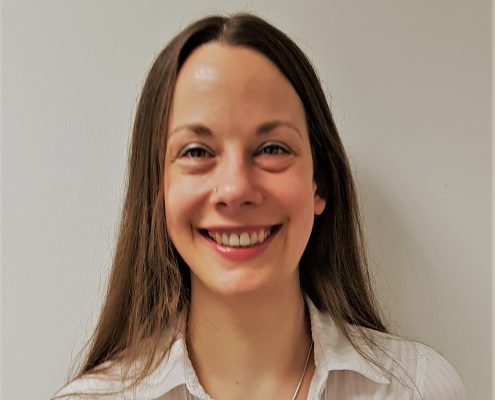 I support people to feel positive about themselves, and to use this new positive and self-compassionate identity to make the changes they want to see in different areas of their lives. Problems with mental health can occur at various times in life. I therefore have a keen interest in working with clients who have recurring or chronic problems with depression and issues linked to self-esteem.
Using clinically tested and evidence-based techniques, I have ten years' experience in various mental health services. I am a HPCP registered Clinical psychologist, a BABCP accredited CBT therapist and a qualified psychodynamic counsellor. I frequently use traditional and third wave CBT to provide a balanced therapy to clients. However, my training in other modalities allows me to tailor therapy to an approach that best meets your individual needs. In addition to depression and self-esteem, I work with all common mental health problems (anxiety disorders such as Panic Disorder, Post-traumatic Stress Disorder, Generalised Anxiety, Social Anxiety).
Alongside working at iRise at the Liverpool Street office, I currently work as a Senior CBT psychotherapist / Psychologist and supervisor in the NHS. I have just ended a three year teaching experience as an associate lecturer in CBT and evidence-based practice at Birkbeck, University of London, to devote my time to my private practice at iRise.
I have trained in psychology and therapeutic practice in both Germany and the UK. I can provide therapy in both English and German. Reaching out to engage in therapy can be a profound experience. It is therefore my utmost wish to make sure you are supported on this journey, and that therapy becomes a safe, compassionate space for you to explore your issues.